Join the Fun at Dans Land Paintball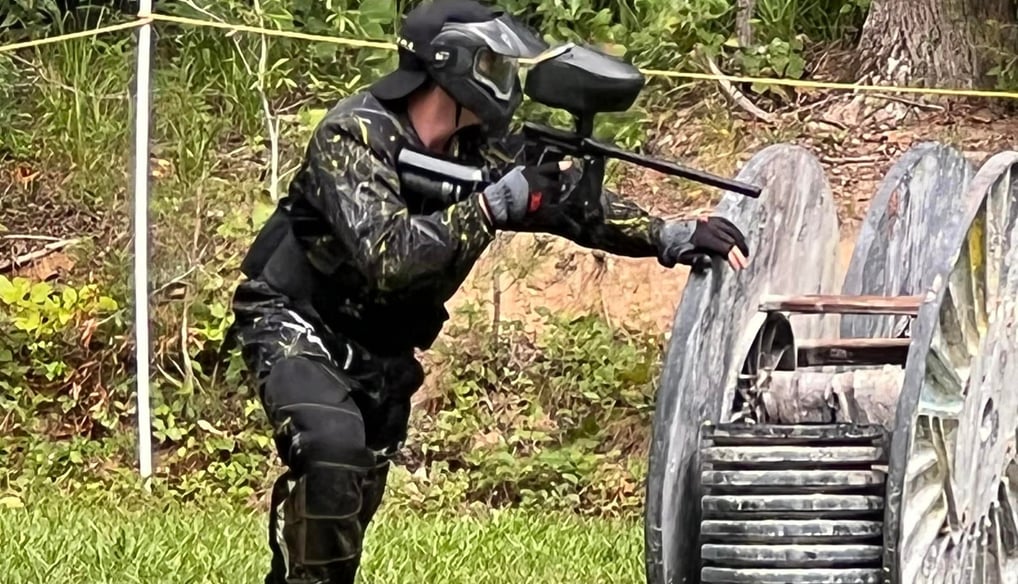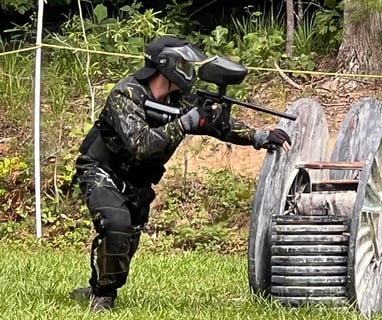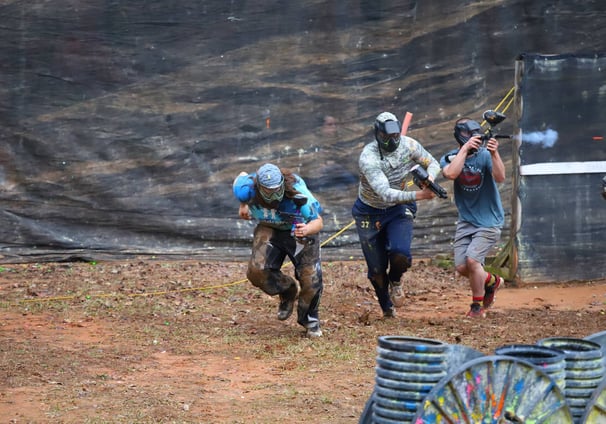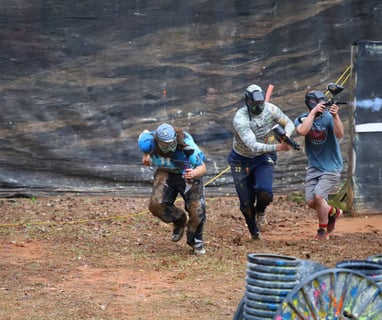 Experience the Thrill of Paintball
Get ready for an action-packed adventure like no other. Our paintball fields are the perfect place to experience the excitement of this adrenaline-fueled sport.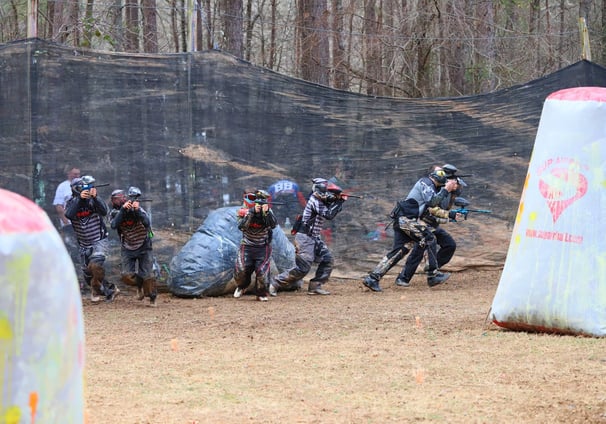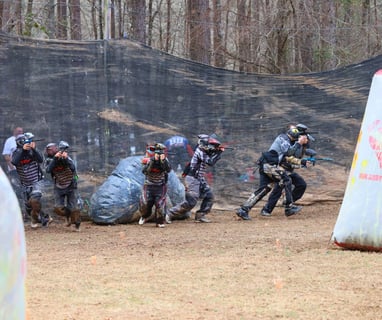 Team Building at Its Core
Paintball is more than just a game. It's a team-building activity that encourages communication, strategy, and leadership skills. Bring your team, coworkers, friends or anyone that wants to experience the thrill of playing paintball to Dans Land Paintball and watch them bond like never before.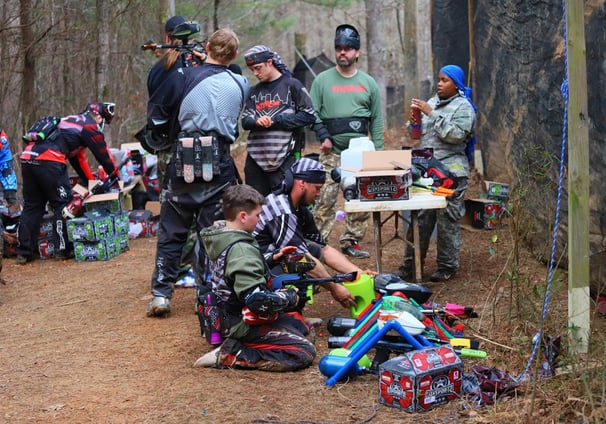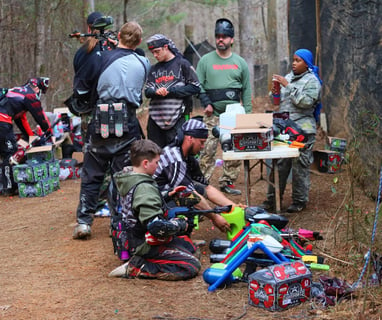 The Ultimate Paintball Experience
We provide an unrivaled paintball experience at Dans Land Paintball with the use of cutting-edge gear and meticulously crafted playing fields. Our commitment to safety and enjoyment ensures an unforgettable time for all.
Rental Markers
Safety Equipment
Paintballs
Co2/No2 Refills
OPEN PLAY & WALK ON PAINTBALL
GAMES PLAYED: 12:00-5:00 PM SAT. & SUN.

PRIVATE GAMES
ANY DAY BY APPOINTMENT
PRIVATE PARTIES MUST BE 10 PLAYERS OR MORE, MAY PLAY FOR UP TO 4 HOURS AND YOU DO NOT HAVE TO PLAY PAINTBALL AGAINST PLAYERS NOT IN YOUR GROUP
INCLUDES ACCESS TO ALL PLAYING FIELDS
GREAT FOR: BIRTHDAYS, YOUTH GROUPS, CORPORATE OUTINGS, BACHELOR PARTIES, AND FAMILY EVENTS....
ALL PAINTBALL GAMES ARE SUPERVISED BY AN ADULT REFEREE
PLAYER PRICING:
$32.50 PER PERSON - INCLUDES RENTAL EQUIPMENT & 500 PAINTBALLS,
FREE AIR REFILLS (CO2 & High Pressure Air)
FIELD PAINT ONLY
ALL PLAYERS MUST USE PAINTBALLS PURCHASED AT THE FIELD ON GAME DAY.
ADDITIONAL PAINT PRICING:
$12.50 / QUARTER CASE (500 PAINTBALLS) / $50 PER CASE
Safety is Always First at Dan's Land Paintball.
Is Paintball Safe?
YES!
Paintball is a safe sport.
Expect some minor bumps and bruises. We have netted viewing and staging areas, chronographs to monitor gun speed, safety equipment, require barrel covers at all times that players are not on the field playing and all of our referees are adults.
What Types Of Fields Do You Have?
Dan's Land offers small and large woods fields, speedball, hyperball and an attack and defend fort.
Is There An Age Limit?
Players Must Be 12 Years or Older To Play.
All Players Under 18 Must Have An Adult Guardian Sign Their Waiver.

What If It Rains?
Dan's Land is open and plays rain or shine.
We Must Close The Fields If There Is Lightning!
Is Dan's Land Open On Weekdays?
YES
Dan's Land is open for Private & Group Games, by appointment 7 days a week & during some holidays.

Can My Company Schedule A Private Game?
YES
Paintball is excellent stress relief, develops leadership, team building and communication skills.

Is Alcohol Permitted?
NO!
Guns and alcohol do not mix anywhere.
DAN'S LAND DOES NOT PERMIT CONSUMPTION OF ALCOHOL ON THE PREMISES.
How Do I Book A Private Game?
Contact Dan's Land at 770-851-2000

What If I Need More Information?
Contact Dan's Land at 770-851-2000
Dans Land Paintball is a local-owned business that has been providing the ultimate paintball experience for over 25 years. Our goal is to create a safe, fun, and unforgettable environment for everyone who joins us.